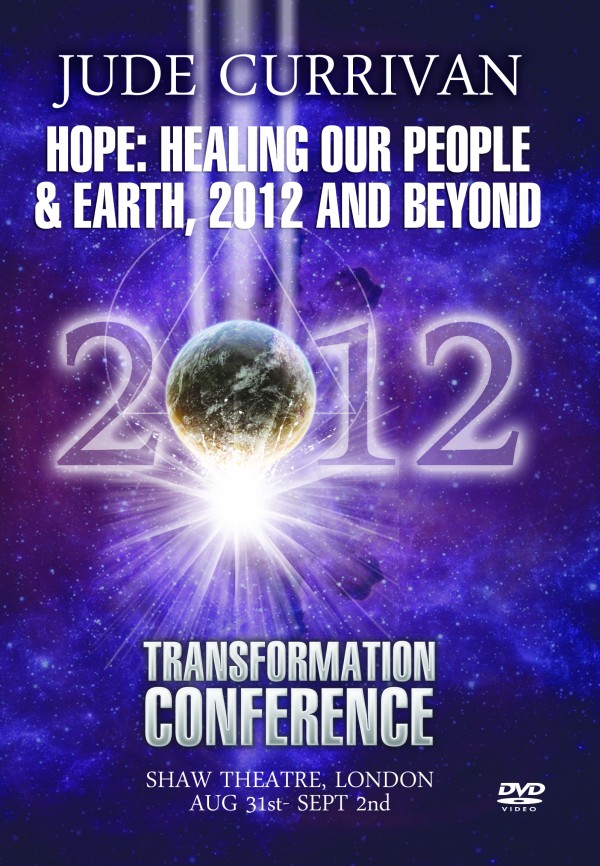 Video Download
£3.99

Audio Download
£2.49




Hope – Healing Our People & Earth
Dr Jude Currivan PhD is a cosmologist and previously the most senior businesswoman in Britain. She has journeyed to nearly seventy countries around the world and now works globally as a planetary healer, internationally acclaimed author and futurist.
Dr Currivan has researched consiousness and metaphysics since childhood. She holds a PhD in archaeology from the University of Reading researching ancient cosmology and quantum physics.
During a highly successful international business career she obtained extensive experience in merging her intuitive gifts into a practical and well-grounded approach for managing organizational and cutural change. She is a qualified accountant and previously served on the Council of the Chartered Institute of Management Accountants and on the UK Stock Exchange Listing Committee. Her corporate career culminated in her being the Group Finance Director of two major international companies: HMV and Scholl. At HMV she was key in setting up operations in the USA, Australia and Japan. Her appointment to the board of Scholl in the early 1990's caused her to become the most senior businesswoman in Britain before she chose to take her work beyond the corporate world in 1997. She also has extensive experience and knowledge of world events, international politics and global economic and financial systems and she has spoken on the transformational reforms in New York, Japan and South Korea.
From the age of four she has experienced multidimensional realities and throughout her life she has journeyed worldwide and has worked with the wisdom-keepers of many traditions. Over a number of years she led sacred journeys that included between 2001-2006 a series to Egypt, South Africa, China, Alaska, Peru, Australia, New Zealand, Chile, Easter Island, Hawaii, Britain and Israel. The revelatory and transformational experiences of these journeys are the subject of her book The 13th Step (Hay House 2007).
During the same period she completed her PhD thesis entitled Walking Between Worlds, an exploration of the ancient wisdom teachings, the landscape embodiment of cosmology and the connection between people, the Earth and the wider Cosmos.
Jude is also the author of The Wave, (O Books 2005), The 8th Chakra (Hay House 2006 and 2nd edition 2012) CosMos – a co-creator's guide to the whole-world (Hay House 2008) co-authored with Dr Ervin Laszlo and HOPE – Healing Our People And the Earth (Hay House 2011). Her books are currently available in 15 languages and over 25 countries.
She was presented with the 2010 CIRCLE award for Business and Science by Won Buddhism International and was sponsored by the United Nations cited for her "outstanding contribution towards planetary healing and exanding new forms of consciousness." And in 2011 Jude was invited to become one of the worldshift20 council of visionary leaders.
www.worldshiftcouncil.org
Her work reconciles leading edge science, research into consciousness and the search for resolutions to our collective planetary issues, aiming to raise awareness and empower fundamental and transformational change sustainable solutions to global problems.
www.ozarkmt.com
Directed by Jonathan Adams